We are so proud to announce that we were recognized among an elite group that has demonstrated its commitment to advancing quality in health care! The National Committee for Quality Assurance (NCQA) has announced that Genesis Medica earned NCQA Patient-Centered Medical Home (PCMH) Recognition for using evidence-based, patient-centered processes that focus on highly coordinated care and long term relationships with patients and family members.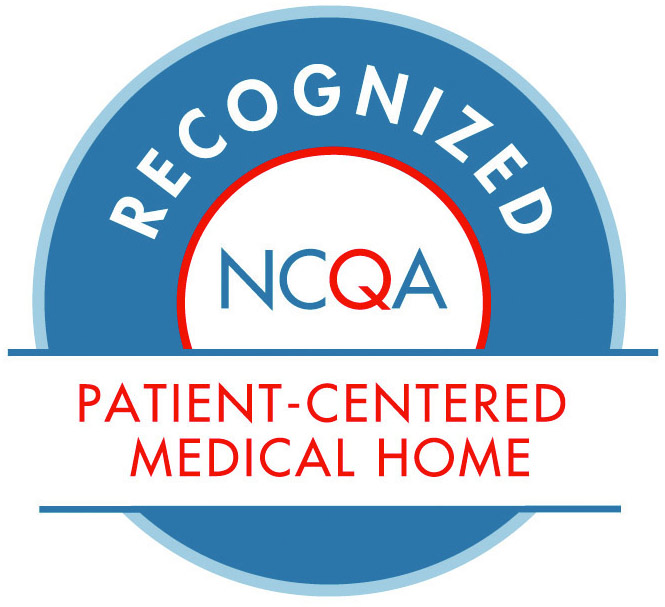 What Does the PCMH "Patient-Centered Medical Home" Recognition Mean?
Uniquely Responsive Primary Care
The Patient-Centered Medical Home (PCMH) model of care is the gold standard in healthcare today. We believe in the core PCMH principles of patient-centered teamwork, coordination and management of care, and the measurement and reporting of quality. We want you to experience an optimal healthcare experience in our practice and to any specialist office we may refer you to.
PCMH is a model of patient focused care that emphasizes patient education, preventative healthcare using evidence-based guidelines and patient participation in their healthcare. It is all coordinated with the patient's PCP-Primary Care Provider. As your PCP, we will coordinate your care across multiple settings. Our practice will act like a central hub, a control center which allows patients to take a more proactive role in their own healthcare with the support of our healthcare providers and staff.
The Patient Centered Medical Home model has six "concept areas" or over-arching themes that a practice must complete: team-based care that includes "how the practice partners with patients, families and caregivers"; knowing and managing patients with "evidence-based clinical decision support"; patient-centered access and continuity; care management and support for patients "who need more closely-managed care"; care coordination and care transitions to ensure referrals to others are managed to "minimize cost, confusion and inappropriate care"; and performance measurement and quality improvement. The providers and staff at Genesis Medica, LLC have embraced all six of these key concepts and integrated them into the care of their patients. Within each concept area are numerous criteria "developed from evidence-based guidelines and best practices" which are used to measure the actual performance of the practice in each aspect. As you can see, the NCQA process is rigorous and we are pleased we have earned this Recognition at all our locations to meet the same set of standards.
"NCQA Patient-Centered Medical Home Recognition raises the bar in defining high-quality care by emphasizing access, heath information technology and coordinated care focused on patients," said NCQA President Margaret E. O'Kane. "Recognition shows that Genesis Medica, LLC has the tools, systems and resources to provide its patients with the right care, at the right time."
Convenient Locations to Serve You
215 Sherman Ave.
Hamden, CT 06517
889 Bridgeport Avenue
Milford, CT 06460
1427 Chapel St
New Haven, CT 06511
518 Derby Ave
West Haven, CT 06516
1327 Meriden Rd
Wolcott, CT 06716
Toll free (888) 5-GENESIS  (888) 543-6374